MY SERVICES
I provide Different kinds of service. Some of them are listed Below.
Web Design
Get qualified web designs and attractive effects which catches visitor's Eye. Best web designer usa.
WEB DEVELOPMENT
Clean and fresh issue free code to make your website dynamic perfectly.
WORDPRESS
WordPress, E-Commerce, Theme Development & Customization.
Seo
Search Engine Optimization to make website high ranked and bring expected traffics on websites.
RESPONSIVE DESIGN
Responsive Design which will be working almost all browsers and screens, Mobile, TaB, PC etc
WEB RESEARCH
Admin Support, Microsoft Word, Excel, Powerpoint Slide, Internet marketing, Cpa marketing, Data mining etc etc.
About Me
Here Is some peace of information of myself
Hi There
Myself Taslimul Hasan a Full-stack web designer and developer. I am working in this sector for the last few years. I started my journey working on Fiverr and Upwork , where I used to sell many web related services. I also provide WordPress and eCommerce related services. Now I am providing my services direct client through this website. I am very dedicated to may jobs. Client's business benefit and progress are my main focus. For more details feel free to contact me .
Name:
Taslimul Hasan
Email:
[email protected]
[email protected]taslimulhasan.com
Phone:
+8801787836963
Messanger:
taslimul6
My Skills
I have a long time of Experience on
HTML5

98%

98%

css3

95%

95%

Wordpress

90%

90%

php

85%

85%

JavaScipt

89%

89%

Jquary

85%

85%

Photoshop

60%

60%
Testimonials
See what my Potential Clients say
Remaxron

It was good. Easy, taslimul6 understands English better than many others on fiverr. He provided a product that met the specs quickly, without revision and without any difficulty. Will engage him again.
Rsalvation
nice guy and helpful getting this project done.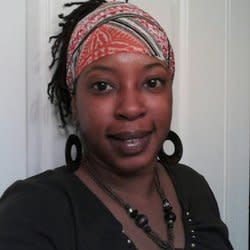 janeciab
Awesome communication! All of my needs were addressed and my site looks Great!!
Odemi
very quick and bang on the money…I would hire him again in a second…thanks for putting up with me